Jim Symonds
RADM USN (Ret.)
Rear Admiral Jim Symonds was a Naval Aviator and ship's captain. USS RONALD REAGAN (CVN 76), one of our nuclear aircraft carriers. His last assignment was as Commander, Navy Region Northwest.

Upon retirement from the Navy in 2010, he and his wife, Anne, moved to Arizona.

Rear Admiral Symonds feels a commitment to our young combat Veterans as being necessary and worthy.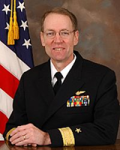 Patron
"
As someone who had the privilage to command these young men and women, it is an honor to continue to be able to help influence their lives"
John Mulholland

LTG US ARMY (Ret.)
Recently retired from the United States Army LTG Mulholland served as Deputy Commander of the United States Special Operations Command and previously as the Commanding General, United States Army Special Operations Command. 

John has retired to VA where he hopes to settle down and continue to contribute to the well being of our young veterans.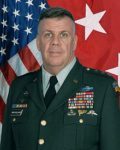 Patron
" 
Our men and women ask, will the system stand by those of us who willingly went forward in their name? 
Vets 360 has answered with a loud Yes.
Please Join us."
Jim Booker

SgtMaj. USMC (Ret.)
Jim enlisted in the Marine Corps in January 1983 as a Basic Infantryman and retired as Senior Enlisted Leader ISAF
. 
Jim has 44 months of combat experience during his career with personal awards that include the Silver Star, Defense Superior Service Medal, Legion of Merit (w/star), Bronze Star (with V) and Combat Action Ribbon (w/star).  

Jim retired to Waco TX with his large family.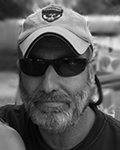 "We spent a lot of time teaching them how to kick down doors and destroy on contact. Now it's time to teach them how to open a door and we need to walk through it with them."
Jeff Powers

Col. USMC (Ret.)
Colonel Powers was commissioned a Second Lieutenant in the Marine Corps following graduation from Villanova University. Jeff retired in June, 2003 and is now president of Powers Built, a SDVOBE.
Colonel Powers' Personal decorations include the Legion of Merit, Bronze Star with Combat V, Meritorious Service Medal w/2 Stars, Combat Action Ribbon.
Jeff is married and has two daughters, Amanda and Brittany.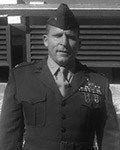 Advisor
"They have earned our support - pure and simple - it's time to deliver it."
Heidi is a LMFT with twenty years of experience working with children, adolescents, adults and veterans.

Ov
er time she developed a strong interest in treating traumatic stress using evidence-based treatments and methodologies all of which Heidi has expertise in treating.
Since marrying into the Marine Corps family she has gained a true respect for military culture. "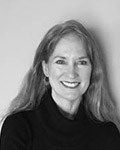 "Healing and positive growth often happens 'after' adversity. I am committed to providing practical steps to those we serve as part of the Veterans 360 team."
Ben currently the Executive Officer of the 11th MP Brigade (US Army Reserves). Ben is a fluent Arabic speaker and author of the books ONE HUNDRED AND ONE NIGHTS (Little, Brown: 2011) and PRIVATE SOLDIERS (Wisconsin Historical Society Press: 2007), which both focus on the Iraq war.

Ben believes that the experience of going to war makes young soldiers different, often in very positive ways, and that efforts like those of Vets 360 to help struggling Veterans readjust are critical not only to the individuals but also to the strength of our country.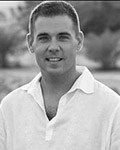 "Efforts from organizations like Vets 360 are critical not only to the individuals but also to the strength of our country."